New scheme to promote greater equality in music.
Raise the profile of
women artists
with a musical programmation that highlights and encourages
diversity by showcasing emerging
scenes throughout France;
Encouraging
artistic creation
Facilitating a professional approach to creation through workshops on writing, composing, independent creation and musical production, as well as playing music in groups.
With time to deconstruct the prejudices surrounding these practices so that they can be circumvented, and to boost women's confidence so that they feel legitimate and find their place.
Supporting the development
of artistic projects
To support artists in a caring way on specific issues, questions and gaps concerning the development of their careers (knowing your entourage, how to create a network, how to find partners, how to finance your project, what your rights are) and their projects, and to meet the great demand for information on these bases, we will be offering a series of workshop modules to be guided in your project.
Increase the presence of
women in live music.
Facilitating the technical and theoretical tools for a better understanding of the world of live performance, through workshops led by female technicians and other professionals in the sector. The idea is to provide role models, embodied by these women, and to demystify and combat stereotypes about technical mastery as being the preserve of men. The workshops will focus on sound engineering, studio practice, stage management, show technology and touring artists.
May 2022
Le Normandy
LFSM Saint-Lô : Atelier MAO avec Beats By Girlz
14 May 2022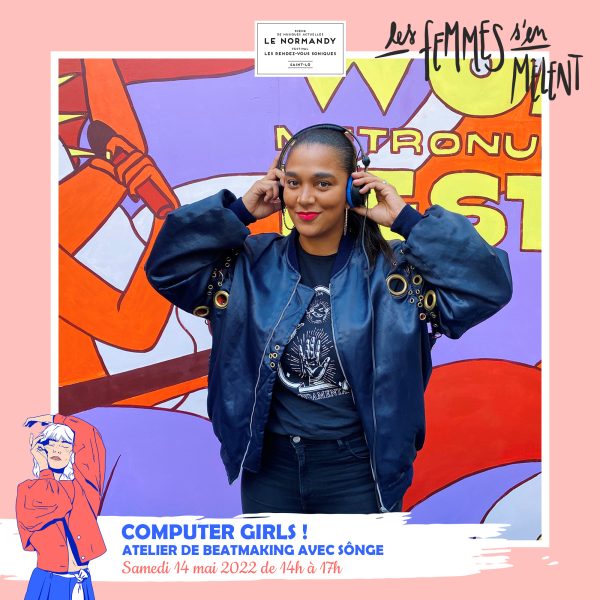 Le Normandy
LFSM Saint-Lô : Atelier de beatmaking avec Sônge
14 May 2022
La batterie
LFSM Guyancourt / La Batterie : VENUS Club Dj set + MZA dj set
21 May 2022
September 2022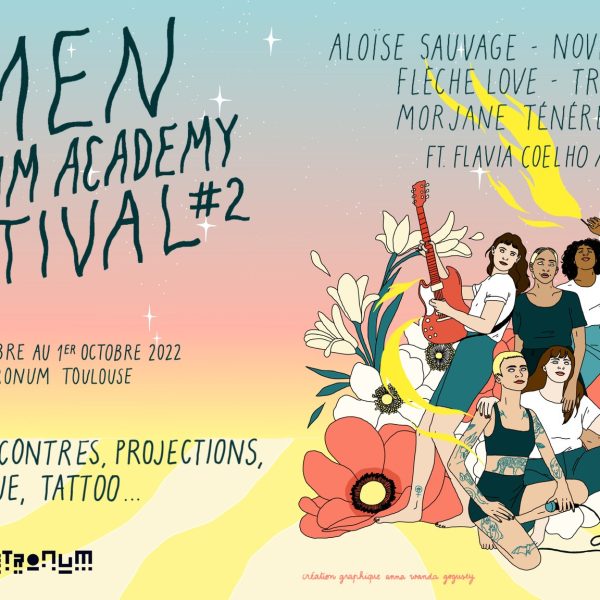 Le Metronum
LFSM & Women Metronum Academy Festival #2 / Toulouse : la Cantatrice Chôme
28 September 2022
November 2022
FGO-Barbara
Les Femmes S'engagent – Atelier d'introduction à la MAO avec Beats by Girlz
14 November 2022
FGO-Barbara
Les Femmes S'engagent – Atelier de beatmaking Computer Girls! Avec Sônge
14 November 2022
FGO-Barbara
Les Femmes S'engagent – Introduction au métier de l'ingénieur.e du son studio avec Jennifer Gros
15 November 2022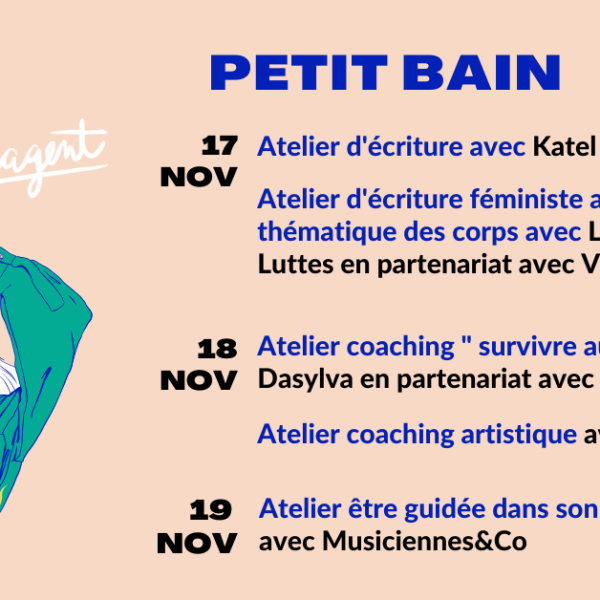 Petit Bain
Les Femmes S'engagent – Atelier d'écriture : une chanson en 4 heures avec Katel (FRACA!!!)
17 November 2022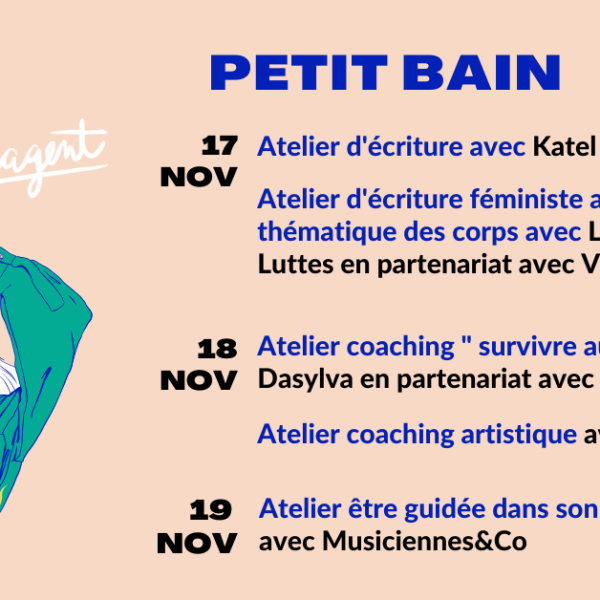 Petit Bain
Les Femmes S'engagent – Atelier d'écriture féministe avec Langue de luttes et Venus Flytrap
17 November 2022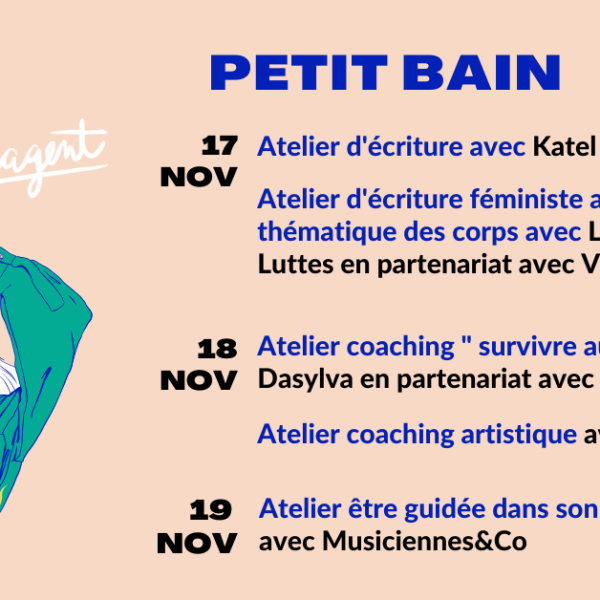 Petit Bain
Les Femmes S'engagent – Atelier de coaching scénique avec Frieda
18 November 2022